Political unrest, Islamic radicalisation and increasing terrorist and rebel movements represent growing dangers in many African countries – including for the Church. In 2018, Africa had the world's highest number of murdered priests for the first time ever. The population also suffers from famine, the inactivity of corrupt governments, catastrophic droughts and the lack of medical care in many countries. In 2018, ACN supported 1,659 projects in Africa.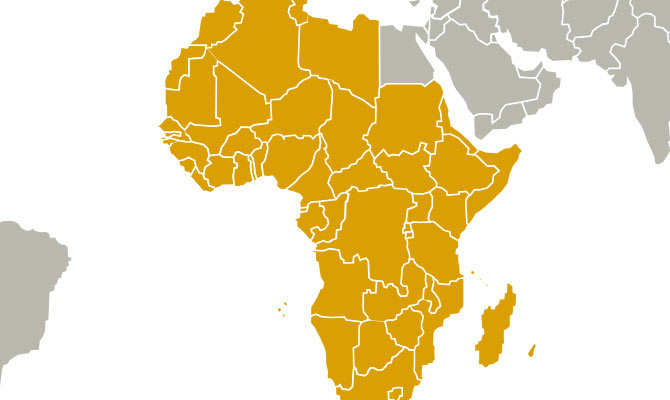 One in six Catholics, one in nine priests and one in four seminarians in the world currently live in Africa. To ensure that the Church not only grows quantitatively on the continent, but is also strengthened qualitatively, the deepening of faith is an important concern. The training and further education of priests and instructors at seminaries plays a central role here, for which ACN will continue to campaign in Africa.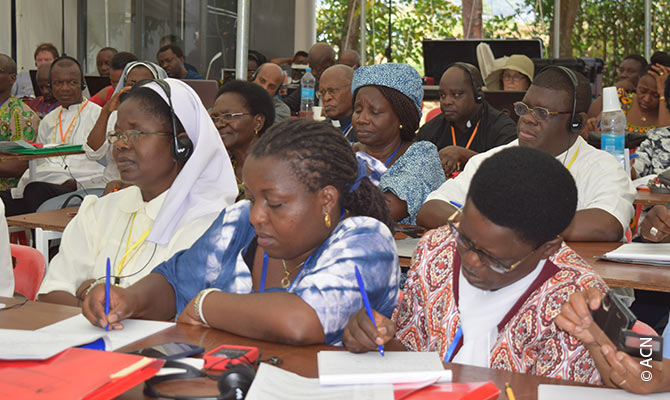 » For the Church, Africa remains a continent of hope in spite of all its needs. «
One of the most significant events for the Church in Africa was the ACN backed 4th Congress of the "African Federation for the Advancement of the Family" in November 2018 on Mauritius. The event was attended by nearly 30 bishops, numerous theologians, priests, sisters and doctors, as well as lay pastoral workers from various parts of Africa. The aim of the Congress is to promote respectful and loving dialogue between spouses and to help them raise children and resolve conflicts. ACN supports the Church in these programmes, especially as traditional family values in Africa are often at odds with Western development aid models – one need think only of the promotion of abortion.