For a long time, Cameroon was regarded as relatively stable in the midst of crisis states. However, the Central African country with its 24 million inhabitants is increasingly being caught up in a maelstrom of political and social conflicts. The Catholic Church is strongly represented here, with a share of 38% of the population. But it is dependent on assistance to meet the growing challenges. Cameroon is one of the countries most strongly supported by ACN in Africa.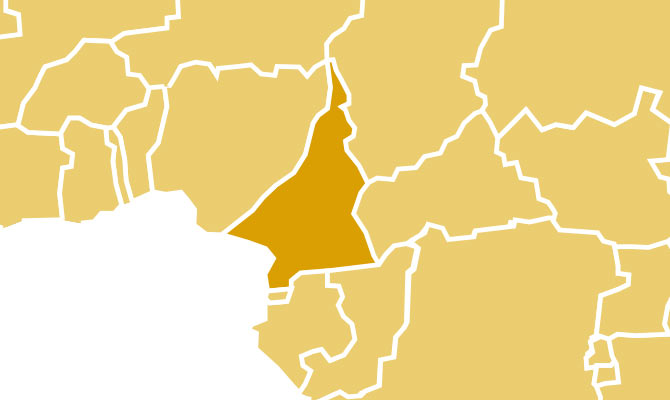 A former German colony, Cameroon is currently marked by the conflict between Anglophone and Francophone population groups. What began in 2016 with protest marches against the marginalisation of the English language and culture by the French-speaking central government has now escalated into an armed conflict with fugitives and numerous people killed. The Church has also become the victim of suffering: In 2018, two Catholic priests and a seminarian were killed in the affected areas. Priests are increasingly attacked or kidnapped.
»The Church is trying to maintain dialogue between the conflicting parties.«
Nevertheless, the local Church is passionately committed to reconciliation between the conflicting parties and is tirelessly trying to renew dialogue between them. But there is a lack of human resources in many places. Through vocational promotion and a good formation of candidates for the priesthood, the Church is endeavouring to meet increasing demands. However, the local Church can hardly cope with the costs of training on its own. ACN is therefore in close contact with bishops and priests in order to improve the training situation through further support measures and thus cushion the financial burden on the local Church.