In Uganda, Christians make up the largest denomination, with a share of about 85% of the population. However, as in many African countries, the Catholic Church is also exposed to material hardships and increasing pressure from Islamist extremists. In 2017, we supported the country's Church predominantly in the formation of priests, in providing aid to refugees, in church construction projects and in procuring vehicles for pastoral care.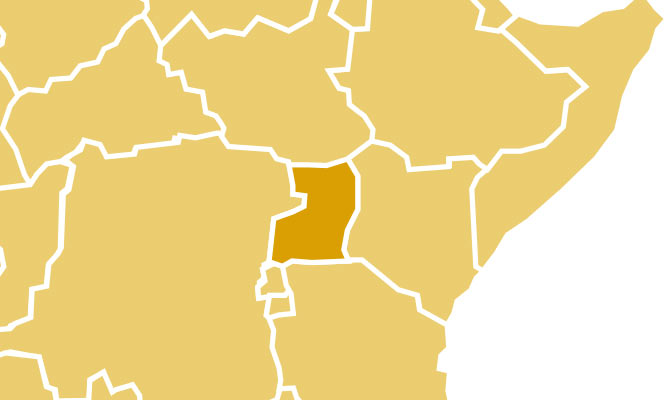 The material possibilities of the Church in Uganda are severely limited due to the great poverty and widespread subsistence economy. Nevertheless, there are numerous priestly vocations. Given the existence of radical fundamentalist Islamism in the country, improving religious education is one of the Church's main concerns. For this reason, ACN funds the training of priests at the St. Augustine's Institute, a facility of the Ugandan Bishops' Conference for the formation of priests and sisters.
» The material resources of the church in Uganda are severely limited. «
In addition to promoting priestly formation, funds were also channelled into the Church's refugee aid programme in the country in 2017. For example, we supported the pastoral care of South Sudanese refugees in the Palabek refugee camp. In addition, we provided assistance in procuring vehicles, building projects and renovating churches, while also assisting destitute priests through fellowships.