Since 2014, ACN has been the sole shareholder of the YOUCAT Foundation, which publishes YOUCAT, the Youth Catechism of the Roman Catholic Church, and DOCAT, a translation of the social teachings of the Catholic Church by and for young people. The publications are translated into a total of 40 languages.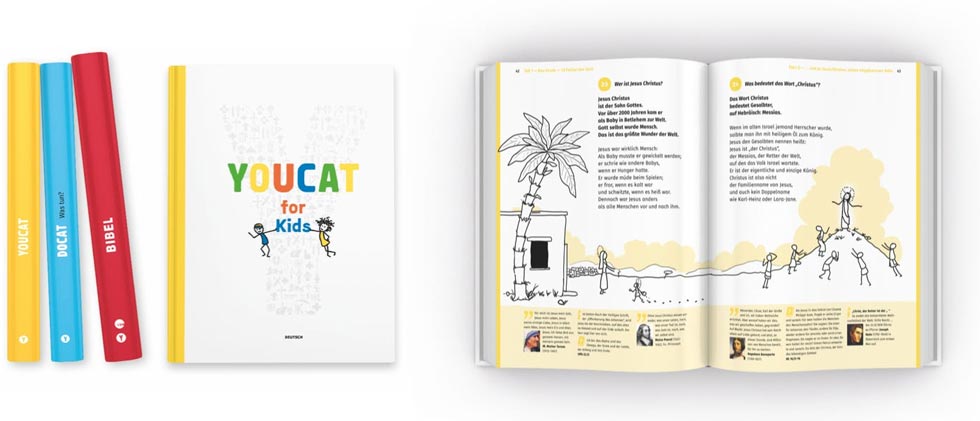 In 2018, the new "YOUCAT for Kids – Catechism for Children and their Parents" was the focus of the project. Pope Francis personally presented the work to the international public at the World Family Meeting in Dublin.
» I entrust you with the YOUCAT for Kids. Never grow tired of asking questions and talking about your faith. «

Pope Francis
Along with books, a range of digital tools have recently been developed that enable young people to learn more about the faith. These include YOUCAT and DOCAT study guides and the free YOUCAT Daily app launched in December 2018, which sends a topic from the Catechism or Catholic social teaching to smartphones in five languages every day.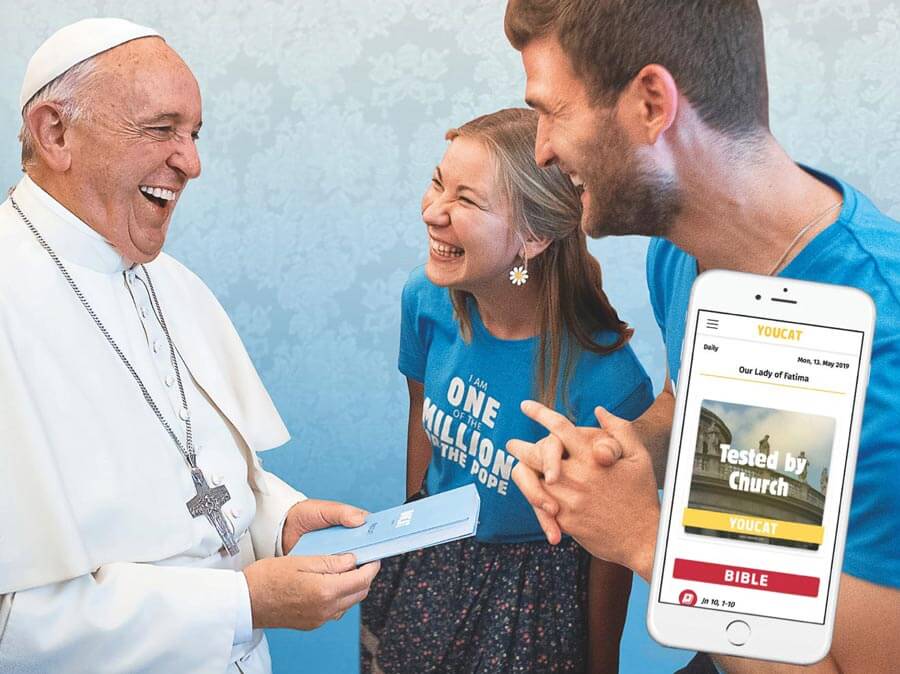 On www.youcat.org all details to the books such as the YOUCAT Daily mobile app can be found. It is also possible to order individual copies there.