Even though the war in Syria and Iraq has finally ended, the plight of the people there is far from over. The ruins, the cave-like dwellings in piles of rubble and the vacant expression in the eyes of countless traumatised people all bear witness to this. Humanitarian aid and reconstruction efforts remain the order of the day. This also applies to the Church in need in the Middle East and its persecuted and displaced believers. ACN has provided more than 13 million euros in support for the Church in Syria and Iraq in 2018 alone.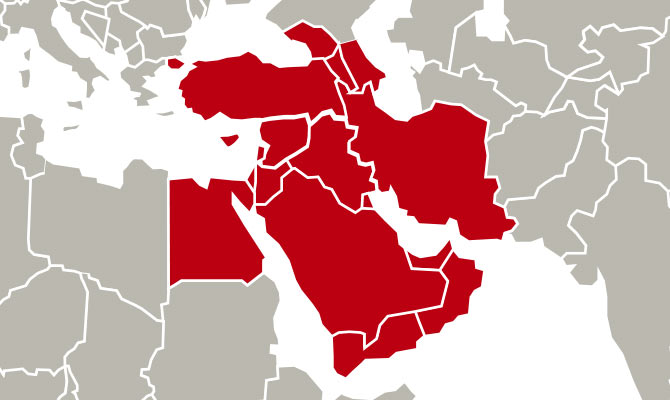 For Christians in the Middle East, our aid is more than a sign of human solidarity. It is a sign of a new future and also of the global unity of Christianity. In the early years of the war, when refugees were struggling to survive, ACN provided emergency food, tents, blankets and medications that saved tens of thousands of Christians. The solidarity, support and compassion of the actions all gave them the courage to live on.
» Despite the trauma of war, many Christians in the Middle East are looking optimistically to the future again. «
But millions of people, including many Christians, are still waiting in camps as displaced persons or refugees. Most of them would like to return to their birthplace, because they long for a home that promises protection and security. But like their own four walls, the faithful also need their churches after this brutal war as a place of common prayer and the sign of a message of reconciliation.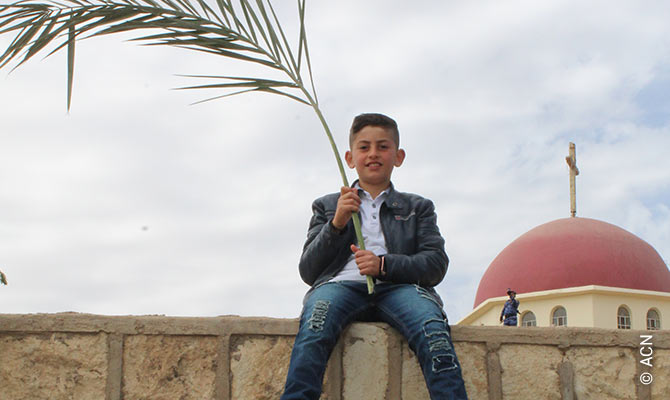 As many churches have been damaged or destroyed in the war, reconstruction is one of our most urgent relief projects in the Middle East. After all, with each stone replaced, the social fabric in communities is also being rebuilt.