After eight years of war, Syria literally lies in ruins. There is hardly one stone still attached to another in the entire country. Nor are the souls of the people faring any better. Hundreds of thousands of deaths, millions of refugees and countless people who are often severely traumatised are the toll of the incomprehensible violence inflicted by the war. The population now faces "zero hour". People's survival here largely depends on the support of foreign aid organisations. ACN continued to provide millions of euros to Syria in 2018, especially in regions where many Christians live.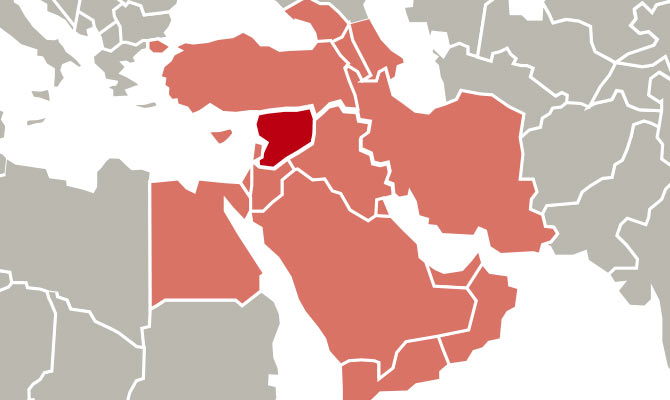 While more than 1.5 million Christians lived in Syria before the war, their number has dwindled to around 500,000 in the aftermath. The modest prosperity that many of them had attained before the war is gone. For most, life has now become about survival. Our aid is provided in close consultation with local Church decision-makers. The bishops and priests, as well as the deacons and sisters in the parishes, know best which families need what form of aid most urgently. Sometimes this is milk, sometimes a rent subsidy, sometimes medicine or clothing.
Perhaps the Maronite Archbishop of Damascus, Samir Nassar, describes the situation best: "The people of Syria no longer seek freedom. They now seek daily bread, water, gas to cook, a few litres of fuel. Then there is the search for a lost brother, sister, parents and friends – a quiet undertaking, full of fear and hope. Finding a shelter for the family in a country in ruins seems hopeless, more like a dream."
» The biggest ruins lie in the souls of the people. «
Humanitarian aid, funds for education and reconstruction aid were once again high on our agenda for Syria in 2018. Most of the aid went to Aleppo, Homs, Damascus, villages in the "Valley of Christians" and to Tartus, for it is here that most of the Christians live.
Some examples illustrate how great the need in the country still is. For example, food packages were distributed to 3,000 families with our support. We also provided humanitarian aid for a large-scale "milk programme" that was launched for 800 families with children. Under the motto "Good Samaritan", we also helped to create an initiative to treat traumatic war experiences. In order to improve the career prospects of young Christians, we supported scholarships for 12,000 pupils and students.
» We focus our aid on areas where most Christians live. «
But reconstruction also remains a priority – in 2018, 200 houses and flats were renovated with the help of ACN, offering Christians shelter and security in their homeland once again. The restoration of another 500 residential units will follow this year.
Emergency aid for Syrian refugees in Lebanon.
Many Syrian Christians have fled to relatives in Lebanon out of the fear of persecution and violence. But for most, this is only a temporary means of existence. The vast majority of them would like to return home as soon as possible, live from the work of their own hands and help rebuild their country. These believers are especially dear to our hearts. For this reason, around 967,000 euros, or 59% of our budget in 2018, went to Syria alone as emergency aid for the refugees in Lebanon.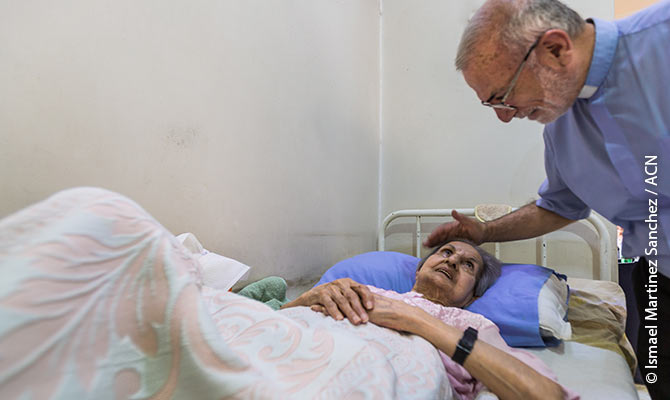 We also consider our emergency aid to be an investment in the reconstruction of the Christian community in Syria. Because every Christian who returns home strengthens the unity and diversity of the Syrian Church. And this unity ultimately helps the entire population regain its self-confidence and sense of optimism.