Christians, with about 3 million believers, form a small minority among the 205 million Muslims of Pakistan. Like other religious minorities in Pakistan, they are often treated as second-class
citizens. But the Archbishop of Karachi, appointed Cardinal in 2018, sees "signs of hope". Noticeable momentum has been generated by the local Church, which was able to successfully implement many projects in 2018 with the help of ACN – including spiritual guidance and family pastoral care, which is of central importance for the future of the Church in Pakistan.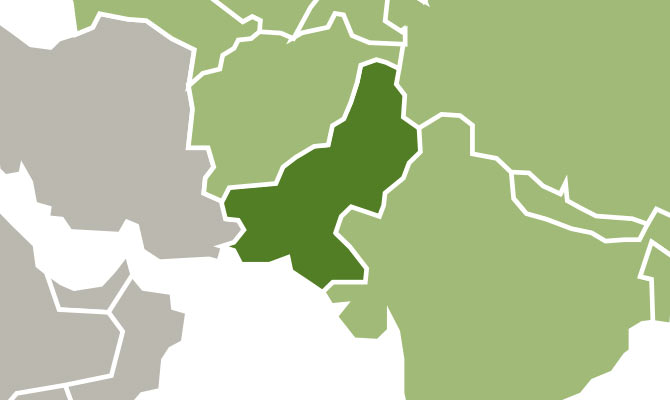 Christians in Pakistan still face discrimination in their daily lives. Many are put under pressure to convert to Islam. Not infrequently, they are also falsely accused of having insulted Islam, which comes with serious consequences. It was a joyful moment for Christians in Pakistan when Joseph Coutts, Archbishop of Karachi, was appointed Cardinal by the Pope in June 2018. Overall, the country is marked by positive developments: For example, in October 2018, after ten years, the Supreme Court overturned a death sentence on the Christian Asia Bibi for allegedly insulting the Prophet Mohammed. In light of this, Cardinal Coutts has even made reference to a new "time of hope" for the Church in Pakistan.
» The well-being of families is crucial for the future of the world and the Church. «
ACN would like to continue supporting the Church in Pakistan on its way to a better future. This includes funding pastoral initiatives, but the formation of priests, religious and the laity also play an important role. For example, the National Commission for Family and Life, supported by ACN, trains the laity to prepare young couples for marriage and to offer pastoral care for families and couples. "The well-being of families is crucial to the future of the world and the Church," said Bishop Samson Shukardin, Chairman of the Commission.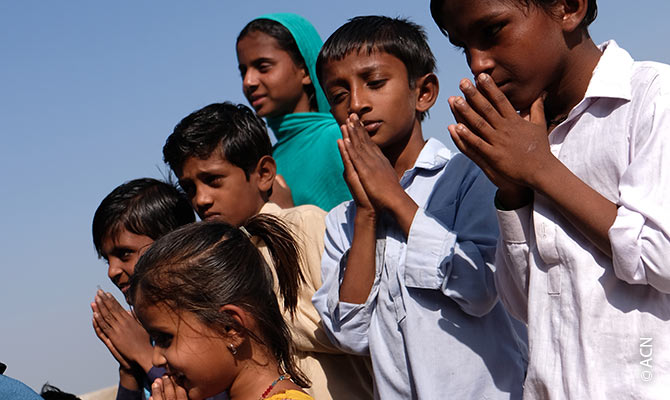 ACN also supports the construction of church buildings in all dioceses of Pakistan. Unfortunately, due to the threat of terrorism, it is often necessary to implement security measures at places of worship, including the installation of surveillance cameras, as well as the erection of walls around church buildings.