India has the world's second largest population and is one of the fastest growing economies. But there are also downsides. Christians and other religious minorities face increasing hostility. Although the Indian constitution guarantees religious freedom, discrimination against religious minorities by Hindu extremists has increased. ACN particularly supports those dioceses where Christians experience political and social pressure and where the Church is in dire material need.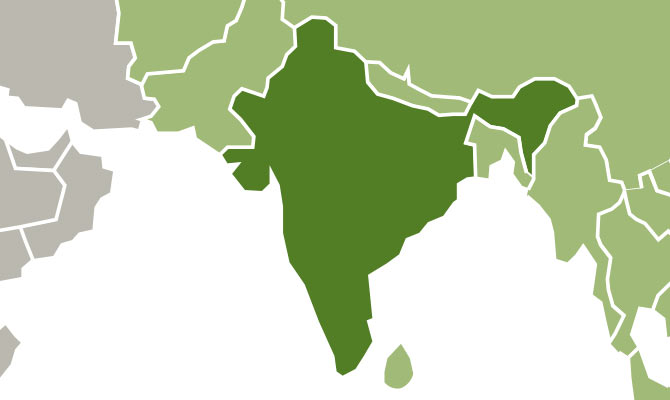 While Christianity has been present in South India for nearly 2,000 years and goes back to the Apostle Thomas, the Church is still young in the poor north and north-east of the country. Here the local Church requires a good deal of support, because church life is still in the process of establishing itself. Parts of the infrastructure are underdeveloped, and remote areas in the jungle or in mountainous regions are difficult to reach.
But despite all the hardships, most of the approximately 21 million Catholics in India live their faith with conviction. The number of priestly vocations is also high: Altogether, there are more than 30,000 Catholic priests and almost 100,000 sisters – and the number is rising.
To further strengthen the presence of the local Church, ACN supports the formation of priests, religious and the laity, the construction and renovation of rectories, chapels and monasteries, and programmes to deepen the faith. Further funds are invested in the purchase of vehicles to ensure pastoral care in areas that are difficult to reach.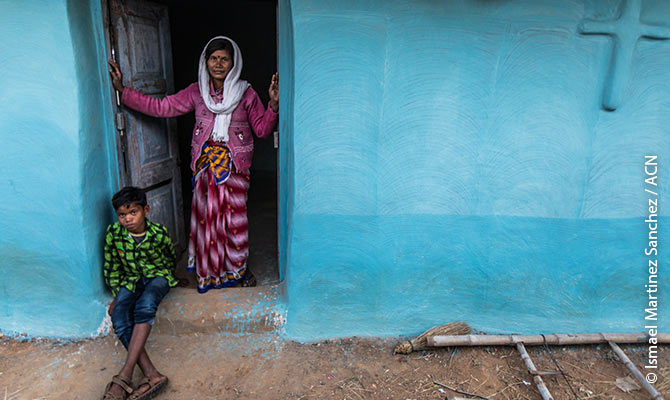 Anti-conversion law weakens religious minorities
Seven of India's 29 states currently have anti-conversion laws in force. The decree prohibits Hindus from converting to other denominations of faith. Against this background, Christians are often accused of wanting to missionise Hindus.
"Dalits", also known as "Untouchables", who belong to the lowest social class in Indian society, along with people of indigenous roots, are also affected by repressive measures. If they accept the Christian faith, they also lose the little state support that is granted to ethnic minorities and Dalits.