Despite gratifying economic growth, the majority of about 163 million inhabitants still suffers from poverty, which is exacerbated by natural disasters. As a result, the rural population is increasingly losing sources of livelihood and is migrating to metropolitan areas in large numbers. The local Church faces great challenges in providing pastoral care to new arrivals in the cities, but also as a result of the discrimination they suffer. ACN is involved in numerous projects here, especially in the pastoral care of families and young people.
Muslims make up nearly 90% of Bangladesh's population. The second largest group are Hindus. Only 600,000 people are Christians, 380,000 of them Catholics. Nevertheless, the Catholic Church plays an important role in education and health care. Every year, for example, 100,000 pupils attend Catholic schools, the majority of them Muslims. On the other hand, Christians in Bangladesh are often discriminated against by Muslims, not only because of their faith, but also because of their ethnic origin, as many of them have indigenous roots.
» The Church is often the only institution that fights for the rights of minorities. «
Often the Church is the only institution here that stands up for the rights of minorities and defends the right to religious expression. ACN supports the local Church in these endeavours and is increasing its funding for family and youth pastoral care, which enables faith to flourish in this difficult environment. Other funding projects include Mass stipends, the purchase of vehicles and the construction of church buildings, which represent the "heart" of the Christian communities.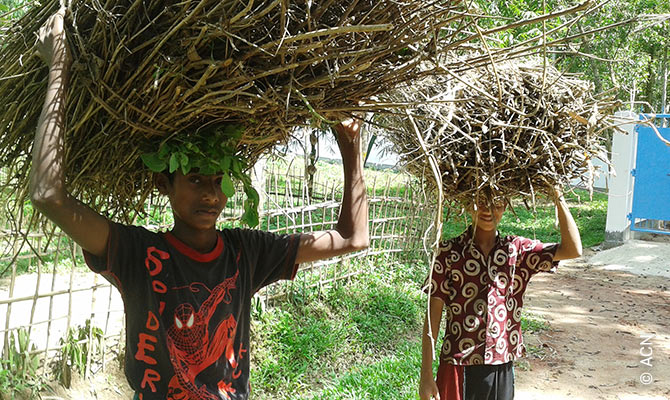 Restricted rights for Christians
According to the constitution, ethnic and religious minorities are only entitled to limited rights. For example, many Christians experience disadvantages in their search for work or are victims of land theft. Unfortunately, discrimination against Christian pupils is also common in state schools.