La foi a besoin de liberté : le rapport sur la liberté religieuse
In November 2018, ACN's Religious Freedom in the World Report was published for the 14th time. ACN Italy published the first Religious Freedom Report in 1999. As always, the report notes whether religious freedom is upheld in comparison to other world religions and how the situation has developed over the past two years. 196 countries were examined.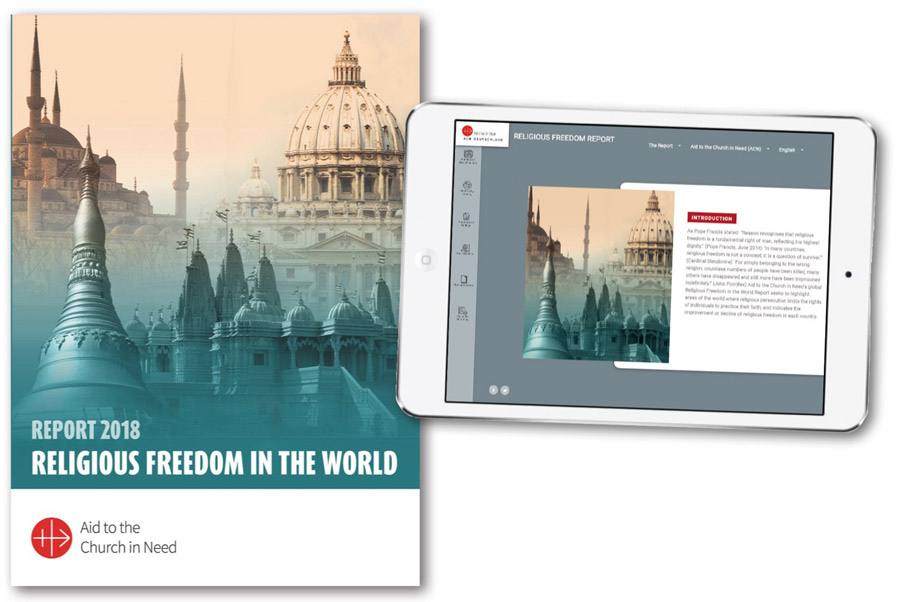 The 2018 report is 880 pages long and available online in six languages at www.religious-freedom-report.org. It is one of four reports on the state of global religious freedom. The other three are published by the American Pew Research Center, the U.S. State Department and the United States Commission on International Religious Freedom (USCIRF).
The ACN report is the only non-governmental report in Europe that takes Catholic social doctrine into account. The preface was written by Cardinal Nzapalainga of the Central African Republic. The media response to the ACN report was enormous: More than 1,770 articles mentioned ACN and these reached 1.6 billion readers. This shows once again how strongly this issue currently moves people around the world especially Christians, who are most affected by persecution and oppression.
Download the Executive Summary: