The history of the Catholic Church in the Philippines goes back 400 years. Today, 80% of the population profess the Catholic faith. However, the Church's relationship with President Rodrigo Duterte remains tense, partly because he has already had thousands of alleged drug criminals executed without a trial. Not only problems such as drug dealing, but also social inequality and growing materialism are noticeable everywhere in the island nation. ACN is particularly instrumental in helping poorer dioceses to maintain the necessary structures. Another focal point of our assistance is the funding of pastoral care – especially for the refugees on the Mindanao archipelago.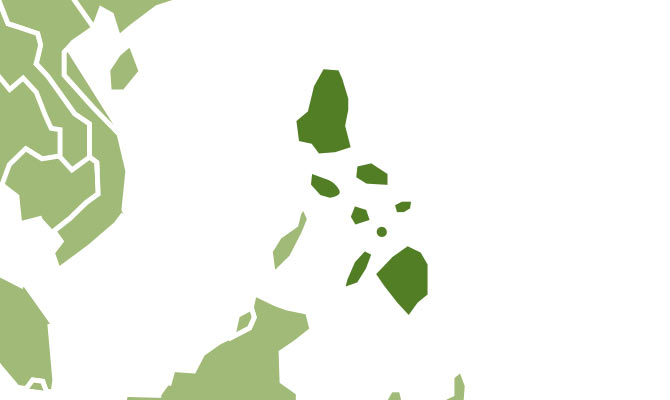 The Mindanao archipelago, on which a relatively large number of Muslims live, occupies a special position on the Philippine islands. Islamist terrorist groups want to establish an Islamic state there. In May 2017, several hundred Islamist fighters nearly razed the city of Marawi to the ground, killed numerous people and took hostages.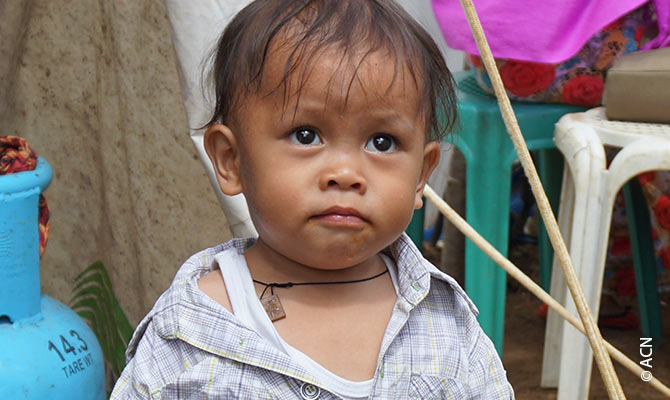 Those who were able to escape the bloodbath fled from the terrorists in mortal terror. ACN provided emergency aid to the refugees. Meanwhile, its main focus is on providing pastoral and therapeutic support for the traumatised. In 2018, for example, ACN supported a project to help 200 men, women and children who had been imprisoned for months and suffered physical and emotional anguish. These include raped women and girls. Christians and Muslims alike are cared for.
Students promote dialogue between Christians and Muslims
The massacre on Mindanao ultimately prompted a further initiative by the local Church, which is also supported by ACN: In the "Youth for Peace" project, Christian and Muslim students visit refugee camps, where thousands of refugees from Marawi are still living. The students help the refugees, regardless of their religious affiliation, and are visible proof that peaceful coexistence is possible, even in the wake of the terrible events of 2017. For the local bishop Edwin de la Peña y Angot of Marawi, dialogue and the reconstruction of peaceful coexistence between Christians and Muslims are a top priority. ACN will continue to support his peace and reconciliation initiatives.