Located in southeast Africa, Mozambique ranks tenth among the world's poorest countries. The country still suffers from the consequences of the civil war that raged between 1977 and 1992. But severe natural catastrophes are also something that people here have had to cope with time and time again. About one-third of the nearly 29 million inhabitants profess the Catholic faith, and nearly 18% are Muslims. Above all, Christians are affected by the increasing Islamist violence in the country. ACN helps the Church in Mozambique by providing training and material aid and by supporting construction projects.
» Jihadists misuse young people for their attacks. «
As in many African countries, the influence of Islamism is growing ever larger in Mozambique. In the northeastern province of Cabo Delgado, for example, around 100 people were killed in just one year. Mobility is severely restricted by police posts, to the great detriment of the Church. For example, catechists travelling for advanced training are not always permitted to proceed, although they often have an accompanying letter from the bishop.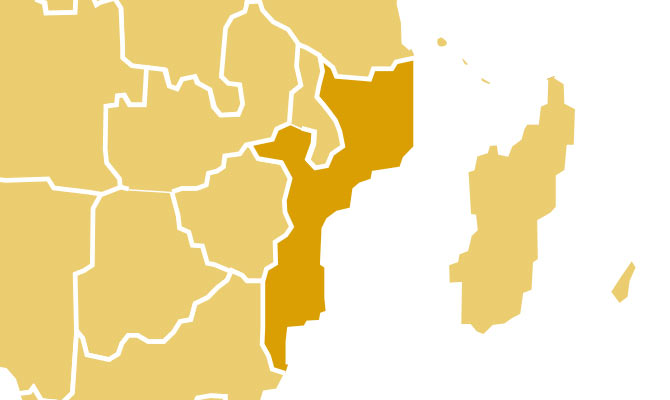 These problems are caused by the fact that a group called "Al Shabaab" has been active in the north of the country since 2017, claiming jihadist objectives. The extremists recruit young people with the prospect of jobs or scholarships and misuse them for attacks. In addition, school dropouts, early marriages, the disintegration of traditional values and the uprooting of families as a result of the civil war mean that young people frequently no longer see a future for themselves.
ACN helps the Church restore stability and confidence to the people, especially the young. For example, in the northern diocese of Pemba, the Church of Our Lady of Namuno, built 100 years ago by the first missionaries, is being renovated with our support. We provide further project support through training and material aid for priests and sisters.