Despite strong economic growth, Ethiopia – located on the Horn of Africa – is still marked by great poverty. Of the 102 million inhabitants, 58% are Orthodox Christians. However, the proportion of Muslims is rising and currently stands at 34%. Catholics make up only about 1% of the population. Nevertheless, the Catholic Church is very active. In order to ensure this momentum in the future, ACN supports the local Church, primarily in the formation of priests, youth ministry and construction projects.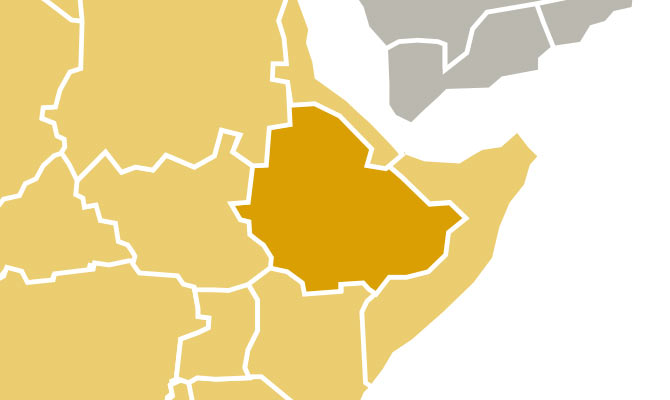 The Catholic Church operates numerous schools and kindergartens in Ethiopia, as well as social facilities that benefit members of all religions. Thus they contribute substantially to understanding among local peoples. But the Church is also active in remote and underdeveloped areas. Here, for example, it looks after tribes such as the Oromo and the Gumuz, whom no one would otherwise care for. First evangelisation, instruction in the faith and pastoral care are usually the top priorities here.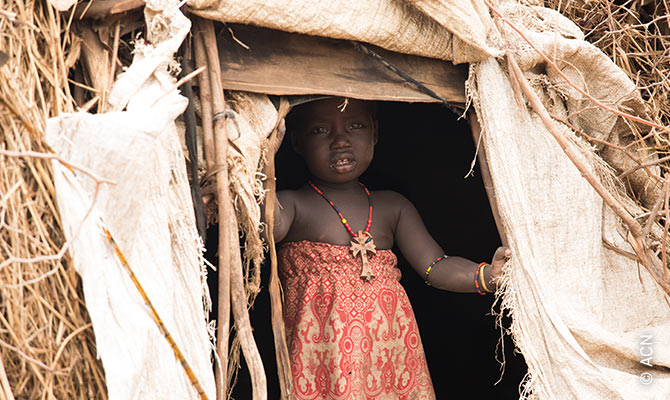 Churches and chapels are very important, especially for people who have just found their way to the Catholic faith, because they create identity and give the faithful the feeling of belonging to the Church. For this reason, ACN supports many construction projects. But priests who pass on the faith and provide answers are also indispensable. This is why in 2018 we once again approved a number of funding applications in Ethiopia for the education and training of priests, religious and the laity, as well as the organisation of pastoral programmes.
» Thanks to your help, the young people are now singing songs about the goodness of God. «
Pastoral work for young people should be emphasised here above all. Among other things, it contributes to ensuring that young people do not emigrate, but instead work for the welfare of their homeland. In addition, ACN helps to finance and procure suitable vehicles, which are indispensable for the maintenance of pastoral care in predominantly vast areas.